Thanks for your interest, please submit your information below along with any questions you might have for me.
Victor Ocasio from LucidTrac would be happy to answer any of your questions regarding
" LucidTrac ERP / SaaS / CRM Suite of Tools - Moon Base Nodes "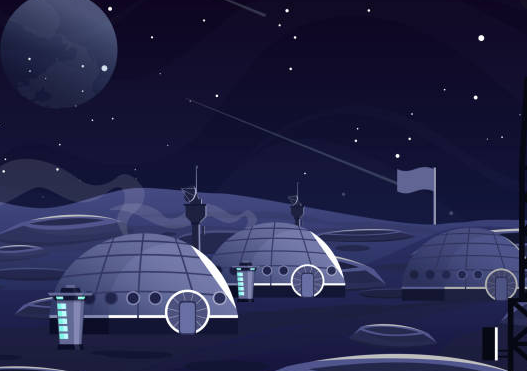 Interested in a LucidTrac Moon Base Node get a demo scheduled start the process by filling in form below, once you are done reading of course :)
Moon Base Node: $3000.00/m

Private Hosted Cloud Node based on geo region of new client

1000GB / 10X DID/SMS/COMMUNICATIONS NUMBERS

Additional Communications DIDS are $1.25 per did and can have no limits on DIDS attached to the server. There are limits on max number of click to call or connected monthly calling minutes imposed.

A 2500 monthly max per user per month any additional minutes bullied at $0.001 per minute per user max.

Unlimited client users (recommended no more than 1000-1200 max simultaneous users)

Includes White Labeling of platform where we will accept any domains A for a company as part of the platform. Also provided access to URL shrinking network with custom shrinking domain name.
Keep this in mind before continuing, We know you know companies paying per month per user for features from many providers.

Features of Available for Moon Base Node
Additional Nodes
Base | Mid | Cadillac

Node Features Services: *Features Are Limited
LucidTrac Core

Li'L-URLS

MY BOOK of BUSINESS

AppULinter

SEARCH

BLOCKED IP ACCESS

My Links

My Streams

My Activity

History

App Browser

System Information

Location Branding

Time Tracking

My Notes

Passwords

AUTOMATION

CONTACTS

EDIT CONTACTS

REMOVE CONTACTS

ADD CONTACTS

MOVE CONTACT

CLONE CONTACT

PASSWORD NOTIFY

CONTACT CHAT

CONTACT POKE

LOCATIONS

MASS ACTIONS

VIEW DEPENDENT LOCATION

CHANGE PARENTING

LOCATION AUTOMOBILES

LOCATIONS HISTORY

LOCATIONS

CREATE DEP. LOCATIONS

FORCE SIGN OUT

LOCATIONS BY TYPE

CONTACTS

LOCATION HOME

MANAGE CONTACT PAY RATES

CHANGE LOCATION TYPE

WATCHERS

MORE INFORMATION

EDIT MORE INFORMATION

MANAGE LOCATIONS

NOTES

CALL LOGS

MANAGE CONTACT CAP

FILES

MANAGE TIMESHEETS

TIME CLOCK

*OMNIVSCAN

CONTACT AUTO CAP

NOTIFICATIONS

SYSTEM NOTIFICATIONS

SEND NOTIFICATIONS

NOTICE BROADCAST

NOTIFICATION STATISTICS

SMS

TEMPLATES

EMAIL

EMAIL SERVICES

ADD EMAILS

SERVICES

SERVICES

SLA

MANAGE SERVICES

ALL SERVICE ITEMS

SERVICE TICKETS

SERVICE TICKET COSTS

MANAGE SERVICE TICKETS

SERVICE TICKET CALL LOGS

SERVICE TICKET TASK LOGS

SYSTEM VALUES

SLA COLOR

SERVICE FLOW ADMIN

EMAIL2TICKET

SERVICE FLOW

NETWORKING

ACCOUNTING

CALENDAR

ASSETS

*PROJECTS

PROJECTS

MANAGE PROJECTS

MANAGE PROJECT IMAGES

MANAGE PROJECT PARTNERS

PROJECT BIDDING

SEND PROJECT BIDS

MANAGE PROJECT COSTS

TRAX

LOAD TRAX

MANAGE TRAX TRIGGERS

TRAX

TRAX DELETE ITEMS

TRAX EDIT EVENT

TRAX CORPORATE

TRAX EMAIL EVENT

MANAGE PAYMENTS

VOIP

VoipPhone

Voip - Progressive Dialer

Current Communications Usages
Please take a minute to fill out the form below.
If you have any questions please feel free to call our main phone number @ 641-369-3690 Extension: 369